Products & Services

No Cost Biz Credit Card Terminals
EMV Compliant Terminals: Wireless,Countertop, Point-of-Sale Plug & Pay Merchant Services. All industries welcome, Next Day Deposits, Interchange+ Pricing.
No Cost Biz Funding Quotes
The Sizl Network provides all types of funding for all businesses. Fast funding time. Excellent credit is not necessary. Funding from $10k - 1 million+ Based on Revenue of Business, not FICO.

Start Up & Business Lines of Credit
A Credit based program that uses Personal Credit to fund a business. No restrictions on usage of funds. Funding from $20k - $250k a fast and effective way to launch or help an existing business.
Business & Consumer Credit Cards
Visa, MasterCard, Amex, Discover, Debit/PrePaid with Credit Lines from $500 - $500k Build Credit, Add more Credit, and we build Tradelines.
Consumer Funding
No Cost Personal Funding Quote to purchase a Product or Service with funding from $500 - $100,000 Flexible Terms and most credit accepted.

And more...
Our Network offers services in every Financial Industry including: Tradeline Development and Credit Repair.
Our Network of National Banks, Lenders & Payment Processors
empower us to work with any customer or business; anywhere, anytime.
Retail Merchant Services
Our Network provides all of the tools necessary to manage
and control automated payment procedures from a single source.
The Complete Merchant Account
Accept any form of payment customers carry.
All major credit cards (Visa, Mastercard,Discover, Amex, Diner's, JCB)
Electronic check collection
Automated recurring billing
Electronic gift card & loyalty card programs
Debit card (ATM) acceptance
E-merchant View
Online statements will show where merchant money is
Reference transaction data from previous days without time consuming calls to customer service
Be alerted of chargebacks more quickly
View activity of multiple merchant locations
Debit Direct
Online Electronic Funds Transfer (EFT) for direct access to checking accounts across USA
Single pay collection is as easy as a credit card transaction
Payment plans are quickly created with only a one time entry
Recurring billing for monthly dues or subscriptions are set up in seconds
Check Verification / Guarantee
Check acceptance made simple
Electronic check deposit eliminates time consuming steps, lower costs and avoids returned item fees from merchants bank
Recurring billing gives merchant the capability to collect a single amount or recurring payments for billing plans and monthly subscriptions
Check representment reduces loss due to non-sufficient funds
Daily online reports post returned items and provide client data (name & address), date, and ACH routing information
Gift Cards / Loyalty Cards
Attract new business and lock up repeat customers
Program changes are easily made on merchants card terminal
Points are tracked in merchant store to drive customers back for more purchases
Durable cards are reusable to lower production costs
Cards have zero value until merchant activates them for a customer
Electronic cards are reliable and tamper proof
ACH Transactions
Efficient payment collection
Merchant knows the money will be in their account within 30 days
Merchant knows more quickly whether a payment will return as non-sufficient funds
Transfer funds to or from 100's of accounts as easily as 1000's of accounts as easily as from one when tailored for batch processing
View More
All of our Credit Card Terminals
are EMV Compliant.
Swipe, dip & key all credit cards.
Learn More
Merchant Internet Solutions
E-Commerce Shopping Cart
Online shopping technology made easy
Build a store in minutes
No hardware or software purchase required
Accept credit cards & checks online
Setup memberships and monthly fees with automated billing
Online order tracking and customer service provided to merchant customers
Valuable reports include: invoice register and product sales
Virtual Terminal
Internet based card and check terminal
Real-time, online, secure credit card authorizations
Automatic recurrent billing for repayment plans or monthly subscriptions
Complete transaction reports
Fraud prevention assistance
Invoicing print-outs
Perform credits, returns and voids
eCheck
Online check acceptance
Allows merchant to reach the vast non-credit card carrying population that continues to exist today
Customers who are reluctant to give credit card information on the internet will appreciate an alternative way to purchase from merchant
Perform NSF collections as though merchant was sitting in the check writer's bank
Recurring Billing
Setup once and payments are automatic
Merchant is in control of when they get money from their customers
No sending of invoicing or other docs
Customers bank statement serves as merchants invoice
Fraud Protection
Real time negative filtering
Alerts merchant to recent chargebacks and/or retrievals through access to the largest consolidated merchant base (over 1 million merchants) that tracks chargebacks data
Verifies the cardholder's address and zip code to ensure that the info is valid; significantly cutting shipping errors and fraud attempts down to a minimum
Custom eCommerce Solution
Any online application that moves money
Tailored website creation
Hosting of your private domain
Complete merchant processing account for credit cards and checks
Secure shopping cart presenting 50-50,000 products with images
Online eCheck processing - validates and processes "electronic checks" online in real time
Online UPS/Fedex Shipping - special freight rate table calculations
and more...
View More
The Sizl Network empowers us to say "yes" to many more people.
Harness the power of the Sizl Network for your business needs.
Learn More
Business Funding Services
Our Network provides all Business & Consumer Lending
Here are a few examples:
Revenue Loans
($10k - 2 mill)
Equipment Leasing
($10k - $500k)
UBLOC Program
(Unsecured Business Lines of Credit) ($10k - $150k+)
Tradeline Development
($20k - 1 mill)
Startup Loans
($25k - $600k)
SBA Express Loans
($25k - $600k)
Interested in Consumer Financing or Credit Cards for Products & Services?
Use the Sizl Network to Finance your Product or Service.
Learn More
kit 1
VeriFone
VX 680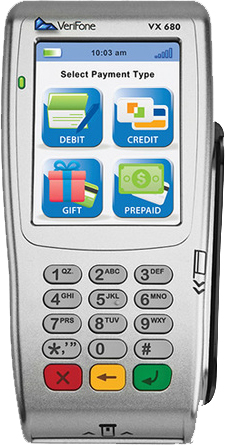 kit 2
VeriFone
VX520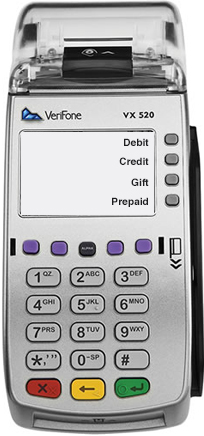 kit 3
Point-of-Sale
Solution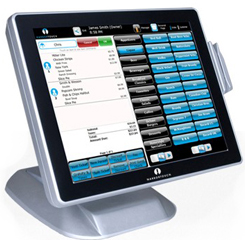 kit 4
VeriFone VX 520
ecopay
GoGreen Machine