Benefits of the Sizl
Network Leasing Program.
Leasing provides many benefits, but the most important is better cash flow for your company.
With little in the way of up-front costs–leasing is easier and faster than bank financing.
Conserve Capital /Keep Your Reserves

Leasing converves your working capital by
requiring usually just the first and last
payment. This frees your working capital
for other profit generating activities or
investments.

Keep Bank Lines of Credit Available

Leasing preserves your bank lines of credit so
that you are ready if a business opportunity or
unexpected demand for cash occurs.

Tax Advantages / Large Deductions

Leasing allows you a "dollar for dollar"
write off of the lease rental payments.
The depreciation advantage of ownership
is far less attractive when compared to
leasing.

100% Financing of Product / Equipment

Leasing provides 100% financing. Consulting,
maintenance, freight, installation and training
costs, may be included in the lease.

No Obsolete Equipment

Leasing affords you the opportunity to
add-on, upgrade or replace obsolete
equipment.

Custom Tailored to Business Needs

Leasing can be tailored to fit your budget
requirements. At the end of the lease term,
you will have the option of purchasing the
equipment, re-leasing equipment or returning
the equipment to the Lessor.

Over 1/3 of all acquired
equipment in the U.S. is leased.
Contact us to learn more or to start your leasing program today.
Get Started
Leasing is the
Sensible Solution
for Your Business.
Leasing is an affordable way to acquire
equipment quickly without huge out of
pocket expenses.
Through the Sizl Network we can assist your business with all your leasing needs.
Why not benefit now rather than wait
until you have the cash on hand. Even if
you have the reserves, spreading the cost
evently will free up your hard earned
money and keep your assets where they
belong…with your business.
Equipment leasing is a great way to get
the business gear that your company
needs to grow.
What can you lease? Just about any hard
asset, from computers to furniture to
heavy machinery to restaurant equipment,
even on Start-ups!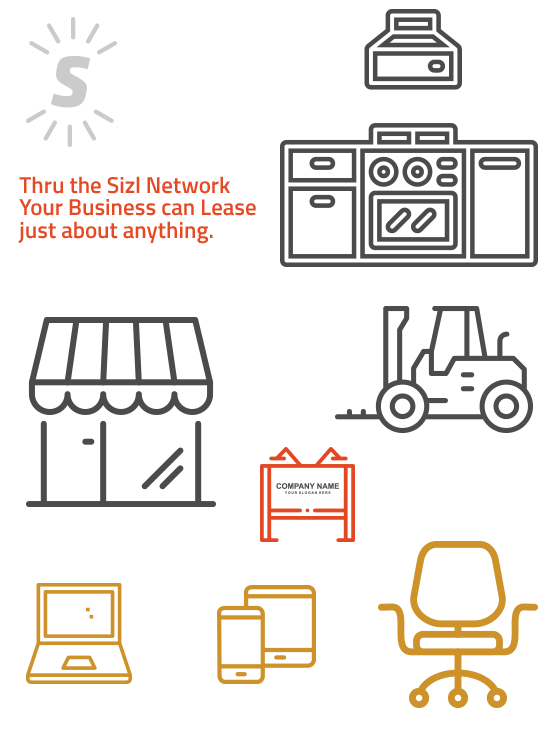 Over 85% of Merchant Applicants
are approved. Money made simple.
The Sizl Network offers 100% financing for remodel, reimage, and refreshing business concepts with 3+
years' time in business. This can include 50% equipment and 50% construction cost over 24-60 month terms.
Fast approvals and funding with no cost or obligation quote.
Restaurants
Fitness
Automotive
Hospitality
Spa
Salon
Restoration
Retail
Construction
Manufacturing
Titled Vehicles
I.T.

24-48 Hour Approvals / Responses
Tax Deductible
24-60 Month Terms
Build Business Credit / Tradeline Development
100% Financing
Low Fixed Monthly Payment
No Personal Collateral
Simple Documentation
Preserve Capital for Business
Off Balance Sheet Financing

Kitchen Equipment
Furniture, Fixtures/Millwork
POS Systems (software/hardware)
Inventory
Business Improvements
Service Costs
Signage (Interior/Exterior)
Vehicles (New or Used)
Gym Equipment
And more…just ask!
Get Started
kit 1
VeriFone
VX 680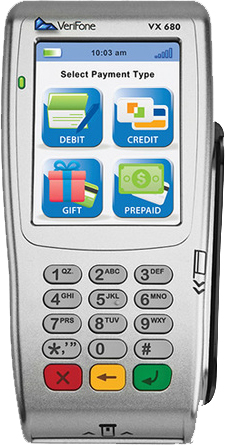 kit 2
VeriFone
VX520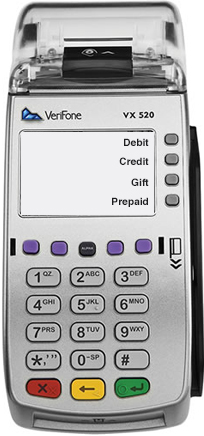 kit 3
Point-of-Sale
Solution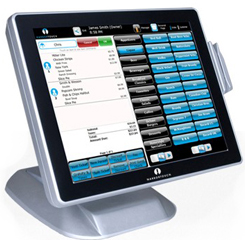 kit 4
VeriFone VX 520
ecopay
GoGreen Machine